Read article from Dharmic Office of Public Affairs
To provide enough food for the school children in need in our local community so they don't go hungry.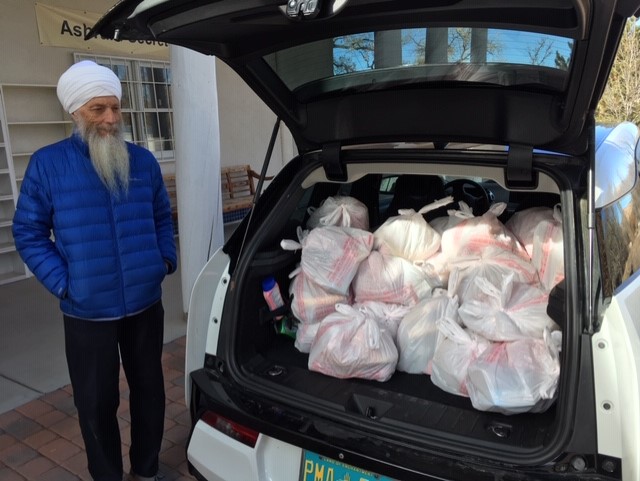 New Mexico is #2 in child hunger in the nation.
Food 4 Kids NM began in 2009 and continues to provide food for children at elementary schools who do not get enough (or any) food to eat at home on the weekends.
We serve 533 students at 12 schools in Santa Fe and Rio Arriba County.
The students served is decided between the school counselor, nurse, principal and teachers.
All of our work is done as a volunteer effort and completely supported through outside donations which are tax deductible.
Pictured far left: Bobbie Guiterrez, Superintendent of Espanola Public Schools, helps pack food bags.
We rely on the generosity of those individuals who believe in helping the impoverished children of Northern New Mexico.
Pictured: Century Bank presents Guru Simran Kaur with a check  for the Food for Kids program.